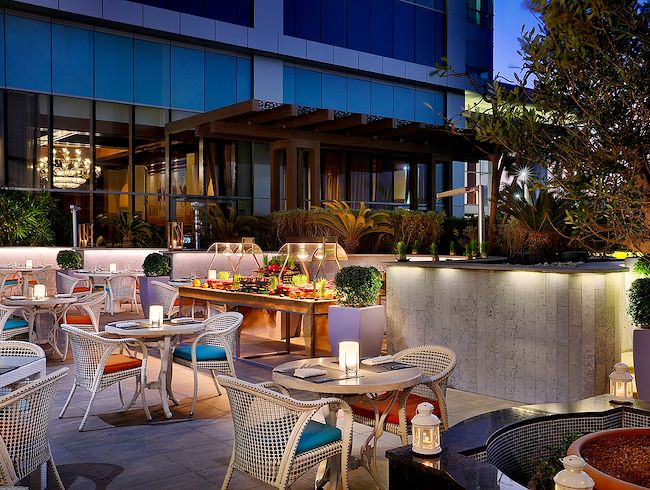 Iftar at The Terrace on the Corniche
Celebrate the glorious month of Ramadan with exclusive Iftar festivities at the lively ambiance of Terrace on the Corniche.

Experience an exquisite tradition of breaking the fast and indulge into a lavish spread of multicultural cuisines around the globe. Savor into the authentic flavors of lamb tagine, homemade ouzi, dim sum, and many more refined traditional recipes curated with sophisticated spices and herbs.
Discover fresh tandoori and multiple live cooking stations serving mouthwatering dishes prepared to your liking by our professional culinary team. Anticipate an extensive of luscious desserts and refreshing beverages with vibrant presentations to complete your Iftar celebration.
Daily, from sunset to 11:00 PM
AED 260 per person, inclusive of fresh juices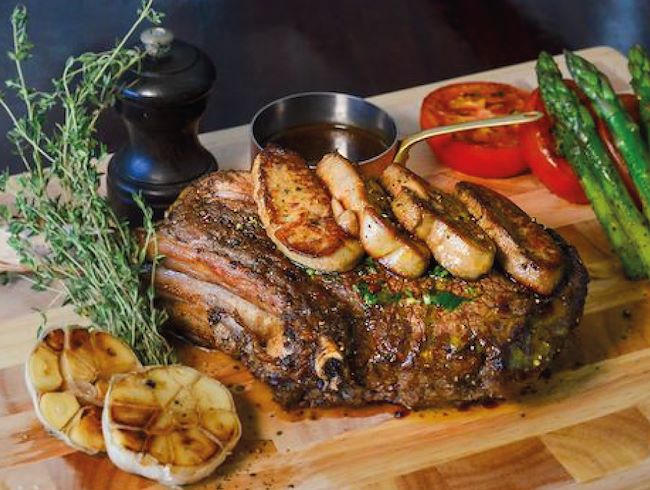 The Project Brunch
Take a front seat and attend one of the most exclusive culinary celebrations in Abu Dhabi. Experience premium taste of flavors, a vast variety of the finest dishes around the world, together with innovative beverages and the alluring duet of professional singer and skillful saxophonist at The Terrace on the Corniche.

Committed to surprising & further enhancing your epicurean journey, The Project Brunch has refined its concept & provides a new series of innovative culinary experiences.
The journey begins with separatory funnels containing high-quality grapes & spirits alongside fresh fruit for you to mix your sangria, a theatrical cocktail reception, the barrel-aged classic cocktails, 15 different recipes of Bloody Mary, the "Make Your Own Martini" section, & the treasured St. Regis ritual of French bubbly sabering.
Furthermore, immaculate creations such as Tomahawk Steak with Foie Gras, the fresh oysters paired with Talisker Storm will be served directly to your table and many more.
Conclude your weekend feast in the sweet corner filled with an exceptional selection of desserts & ice creams flavors.
Saturdays, from 1:00 PM to 4:00 PM
Starting from AED 275 per person